Feature Spotlight: Alarm Notifications
The alarm notification is one of the basic features available for free on your QX IP PBX. The alarm notification can be configured for each individual extension, either for a one time use or repeated on a weekly schedule. This feature can be easily configured in a few seconds. Any .wav or .mp3 file can be used as the notification message, or you can record the message from your phone just by pressing a link in the extensions settings.
You have a very hectic and busy work schedule with numerous important client meetings and critical tasks, then enhance your productivity and make sure you never disappoint your clients or managers by missing an important meeting. Set an alarm on your PBX which will trigger the system to call your extension at the scheduled time.
Wake-up alarm scheduling is one of the widely used features in the hospitality industry. The system allows for wake-up calls to be easily scheduled by the hotel receptionist per guest's request. Then at the scheduled time, the system will call the guest and play a predefined message when the guest answers the call.
More IP Phones are Now Interoperable with Epygi QX IP PBXs
Epygi has recently expanded the list of IP phones which can be efficiently auto provisioned by our QX line of products. We are excited to announce the successful completion of an interoperability testing and auto-provisioning of Yealink T53W, T54W, T57W and Cisco 508G IP phones.
With the upcoming SW release all these phones will be listed in the supported phones list. We have been partnering with leading phone manufacturers for many years and never stop making new partnerships, making sure our customers get the most out of our combined solution.
The above-mentioned IP phones provide an affordable and scalable, on-site solution for employee mobility; allowing companies to offer a reliable device to its employees that enables them to keep in-touch with colleagues and customers whenever they may be away from their desk, thus maintaining customer satisfaction and employee productivity.
With all the benefits of VoIP, the newly supported phones extend the reach of the voice communications without any compromise in voice quality, availability and security.
To learn more send an email to [email protected].
Meet Our New Solution Partner – MAN3000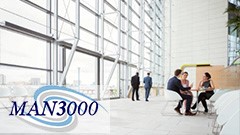 Epygi is pleased to announce a partnership with Man3000, one of the largest telephone management system providers.
Epygi's products successfully integrated with Man3000 software. Customers, using the Man3000 telephone management software would have the advantage of using its unique tools and solution.
From simply collecting and logging statistics on all of the traffic through the telephone system, to reporting on excessive system usage and lowering expenses, to allowing two or more business to run on the same PABX system and pay each their own usage fees.
For more information about Epygi's new solution partner, Man3000, click here.